About
Is That Your Fucking Fursona? That's Cringe is an MS Paint fan art trend in which a character criticizes a drawing made by another character and gets insulted in return, which makes them run to the bathroom to cry. Originally a comic posted on Tumblr, the trend gained popularity on Twitter in July 2020.
Origin
On April 18th, 2020, Tumblr user rotsuko posted a drawing of the Neon Genesis Evangelion anime series character Shinji Ikari telling character Asuka Langley that her fursona drawing is Cringe. Asuka responds by telling Shinji that he is cringe, which makes him run away to the bathroom and cry while looking at himself in the mirror. The post received over 800 likes and reblogs in four months (shown below).

Spread
On July 29th, 2020, Twitter user @CRUCIFIXlON reposted the drawing, writing "this oicture is so fucking funny. The post received over 61,600 likes and 12,200 retweets in ten days. Following the viral repost, the post gained popularity as source material for redraws among the fans of various franchises. For example, on July 29th, 2020, within 20 minutes of @CRUCIFIXlON's tweet, Twitter user @juniethenas posted one of the earliest redraws of the image, gaining over 220 retweets and 730 likes in ten days (shown below, left). On August 3, 2020, Twitter user @biasedEnthurets posted a My Little Pony: Equestria Girls version of the meme that received over 3,100 likes and 840 retweets in one week (shown below, right).

In addition to the redraws, the fursona drawn by Asuka in the comic has also been a subject of artworks. For example, on July 30th, 2020, Twitter user @DARKBEASTKATY posted a fanart that received over 600 likes and 120 retweets (shown below)
Various Examples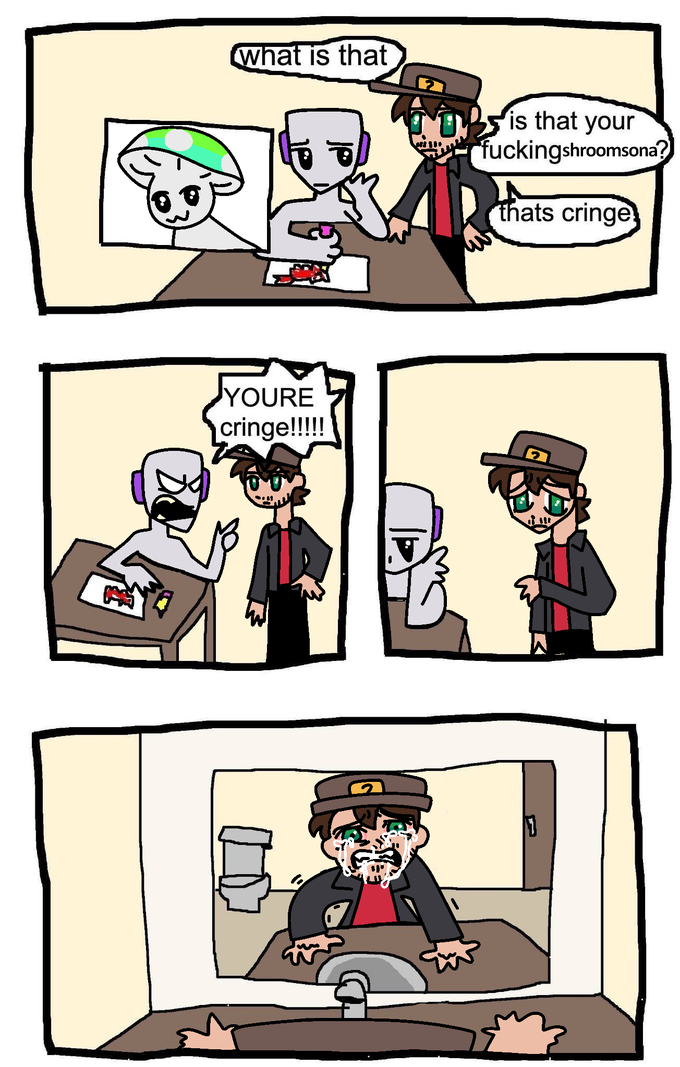 Search Interest
Know Your Meme Store
External References
Source – Know Your Meme News