Editor's note: This article is for an annual event held on the internet, neither for International Rabbit Day nor an in-game event with the same name in Animal Crossing series.
---
Overview
Bunny Day (Japanese: バニーの日, Banī no Hi) is an annual online holiday celebrated on the Japanese web, where people praise the allure of bunny suits by posting illustrations and cosplay photos. It takes place on August 2nd, August 21st, and occasionally August 23rd.
Background
According to Pixiv Encyclopedia, user Marison announced the first Bunny Day in August 2008. On August 19th, 2008, Marison posted an illustration promoting the holiday, proclaiming August 21st and 23rd as "Bunny Day" and "Bunny-san's Day" in each and called on other users to post bunny girl illustrations for celebration.

Developments
As a result, this online festival succeeded to earn dozens of participants, becoming an annual event the following year. This Pixiv's Bunny Fes also helped the holiday to draw attention from amateur artists inside and outside of the illustrator's community such as Nico Nico Seiga.
Around 2014, the celebration gradually became to take place on Twitter under the hashtag "#バニーの日" (#BunnyDay). This led to an increase in the number of cosplayers participation. The first submission about the holiday to a Japanese tweet curating service Togetter was in August of that year.
On August 2nd, 2016, the website Dwango published a report on Bunny Day, writing that numerous gravure idols, or glamor models, participated in Bunny Day festivities and cosplay, particularly on Twitter (examples below). Since then, August 2nd has been the highlight of Bunny Day, and this annual celebration event has been featured on online news sites.

Name
Much like Good Knee-high Socks Day and other Japanese unofficial holidays, Bunny Day is designated by Japanese wordplay which reads the numbers of the dates as "Ba(8)Nī(2)" & "Ba(8)Ni(2)I(1)" = Bunny, or "Ba(8)Nī(2)San(3)" = Bunny-san. Also, it's simply recognized as the holiday for the costume because the English loanword "Bunny" typically means "Bunny Girl" (バニーガール) in the Japanese language as this Google's image search shows (Shown below).


Google's Image Search Results for "バニー" (Bunny)
Collaborations
August 2nd is also known as the unofficial anniversary day for the underwear Pantsu Day (パンツの日 OR ぱんつの日, Pantsu no Hi). The holiday also sometimes overlaps with Boobs Day (おっぱいの日, Oppai no Hi), which some celebrate on August 1st. Hence, the "Bunny Day" posts on that day will sometimes celebrate both wordplay-designated holidays together.
Various Examples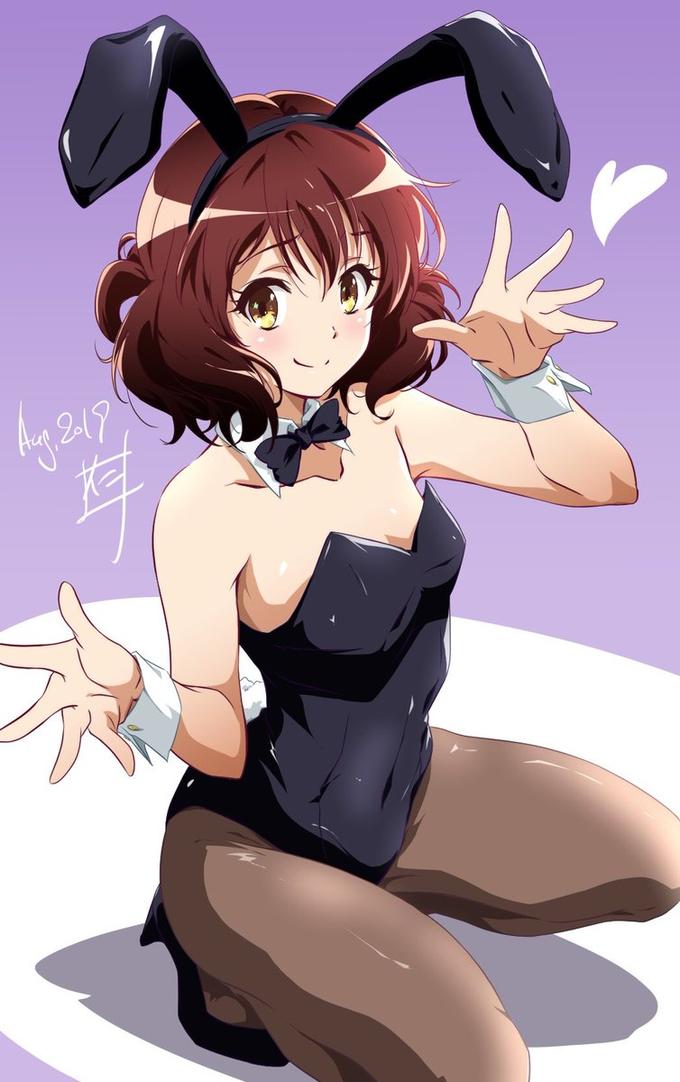 Search Interest
Know Your Meme Store
External References
Source – Know Your Meme News