About
Don't Google Which Dinosaur Had 500 Teeth is a joke which spread primarily on Reddit. The Google search for "which dinosaur had 500 teeth" will lead people to search results for "Nigersaurus." People warn against this acting as though the dinosaur's name was a play on The N-word.
Origin
The earliest known post to warn people against googling the 500-tooth dinosaur was posted September 6th, 2019 in /r/teenagers by a user whose account has since been deleted.

Spread
The joke began growing in late December of 2019 thanks to several posts in anti-comedy subreddits like /r/comedynecrophilia and /r/okbuddyretard. For example, Redditor LifeOnMarsden posted an example in /r/okbuddyretard on December 29th (shown below, left). User LordReggie69 posted an example in /r/memes on December 28th (shown below, right).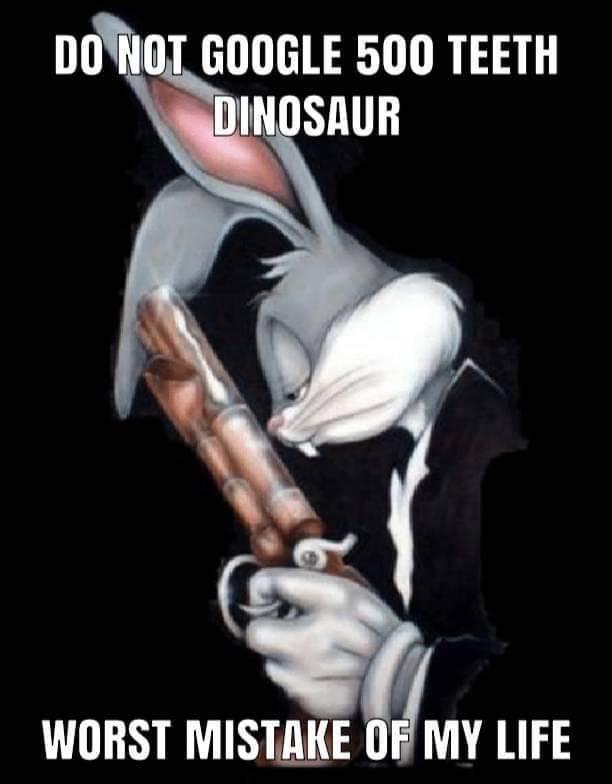 The joke carried into
YouTube
in January of 2020. User WarmerBasson69 posted a video based off the joke on January 20th, gaining over 66,000 views (shown below, left). User Izzy Tube posted a video on January 23rd, gaining over 2,200 views (shown below, right).
Various Examples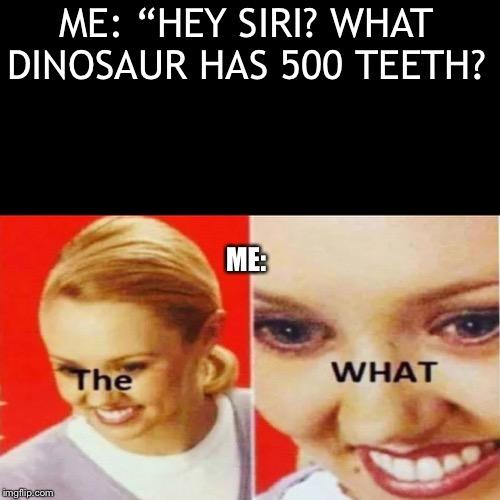 Search Interest
Know Your Meme Store
External References
Source – Know Your Meme News