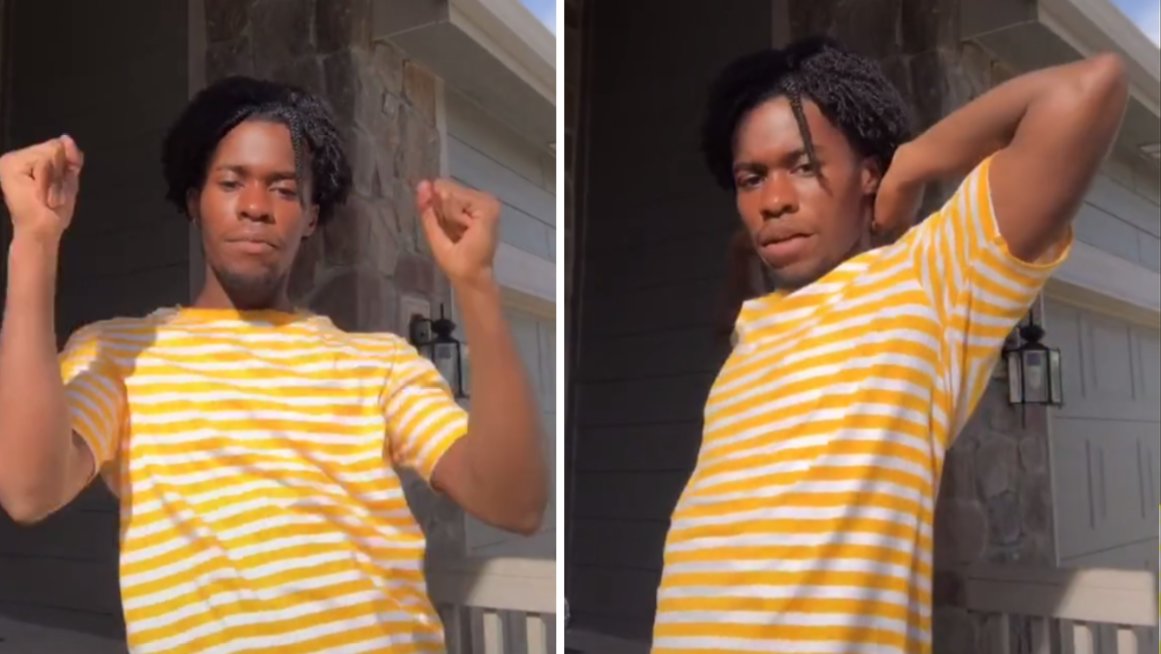 About
Kolors Dance refers to a viral dance created by TikToker kvng.ryyy in April 2020 which used a sound clip of the 2015 song "Kolors" by Monte Booker (feat.Smino). The dance became increasingly popular on TikTok in late May 2020 after Charli D'Amelio and Addison Rae uploaded videos of themselves performing the dance.
Origin
On April 30th, 2020, TikToker kvng.ryyy uploaded a video of himself dancing to the song "Kolors" with the caption, "Day 1 trynna make my dance a trend" (shown below). The video gained over 855,400 likes in two months.

Spread
On May 22nd, 2020, popular TikToker addisonre uploaded a video of herself doing the dance and acquired over 5.1 million likes in a month (shown below, left). On June 9th, TikToker ligmafrenchfries uploaded another popular dance video that received over 12.8 million likes in two weeks (shown below, center). On June 12th, TikToker charlidamelio uploaded her dance video that accumulated over 8.1 million likes in 11 days (shown below, right). StayHipp published an article on the trend.

Various Examples
Search Interest
Know Your Meme Store
External References
Source – Know Your Meme News