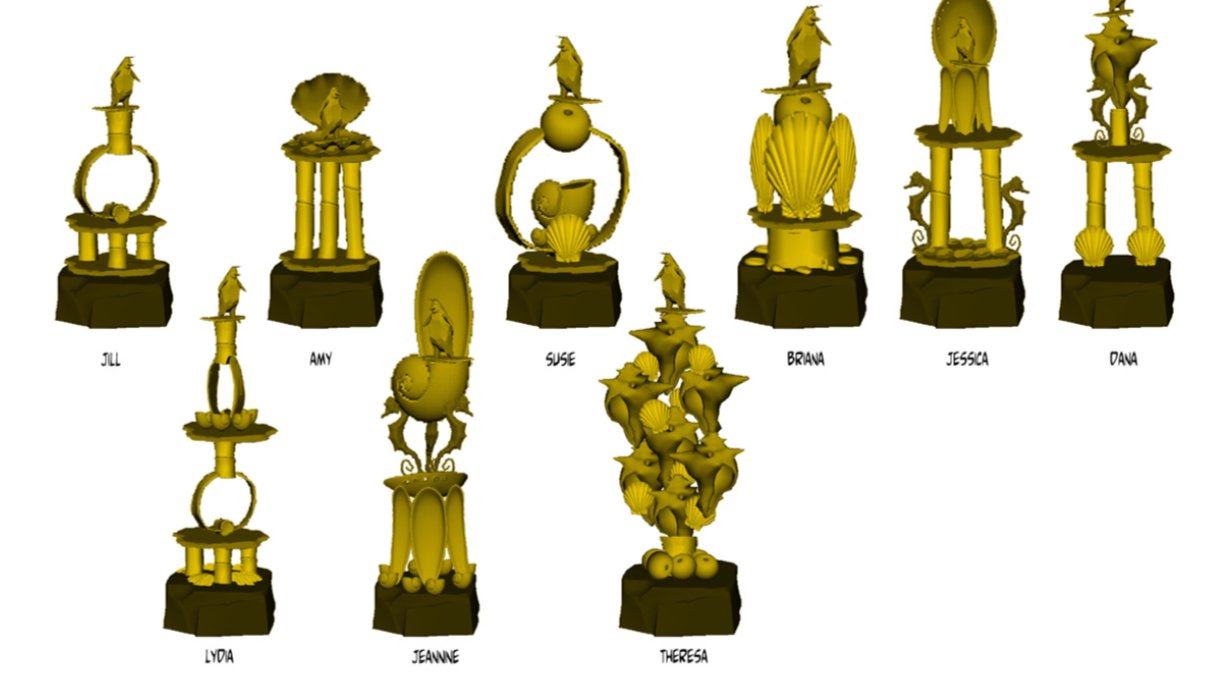 About
These Are My Ladies refers to a series of TikTok videos set to a sound clip taken from the 2007 animated film Surf's Up. The sound clip features Tank the penguin showing off his "ladies" or trophies that he has named. In June 2020, TikTokers began using the sound to show off a collection of theirs.
Origin
On June 8th, 2020, the animated film Surf's Up was released. In the movie, the penguin surf champion Tank shows off his trophies that he had named (shown below). On February 8th, 2008, SonyPicturesDVD uploaded the clip to YouTube and received over 227,500 views in 12 years.

On April 3rd, 2020, TikToker justin.wyss uploaded the sound clip to TikTok in a video where he displays his surfboards (shown below). The video garnered over 13,400 likes in two months.
Spread
On June 25th, 2020, TikToker knifeu.waifu used the sound to show off her collection of knives (shown below, left). The video gained over 777,500 likes in a week. On June 30th, TikToker charlenelefever used the sound to display her collection of recital costumes and accumulated over 1.6 million likes in three days (shown below, center). On July 1st, TikToker meg.groff uploaded a video where she lipsyncs to the sound while pointing to individual rolls of fat on her body. The video acquired over 205,400 likes in a day (shown below, right).

Various Examples
Search Interest
Know Your Meme Store
External References
Source – Know Your Meme News